Church Point 2
St James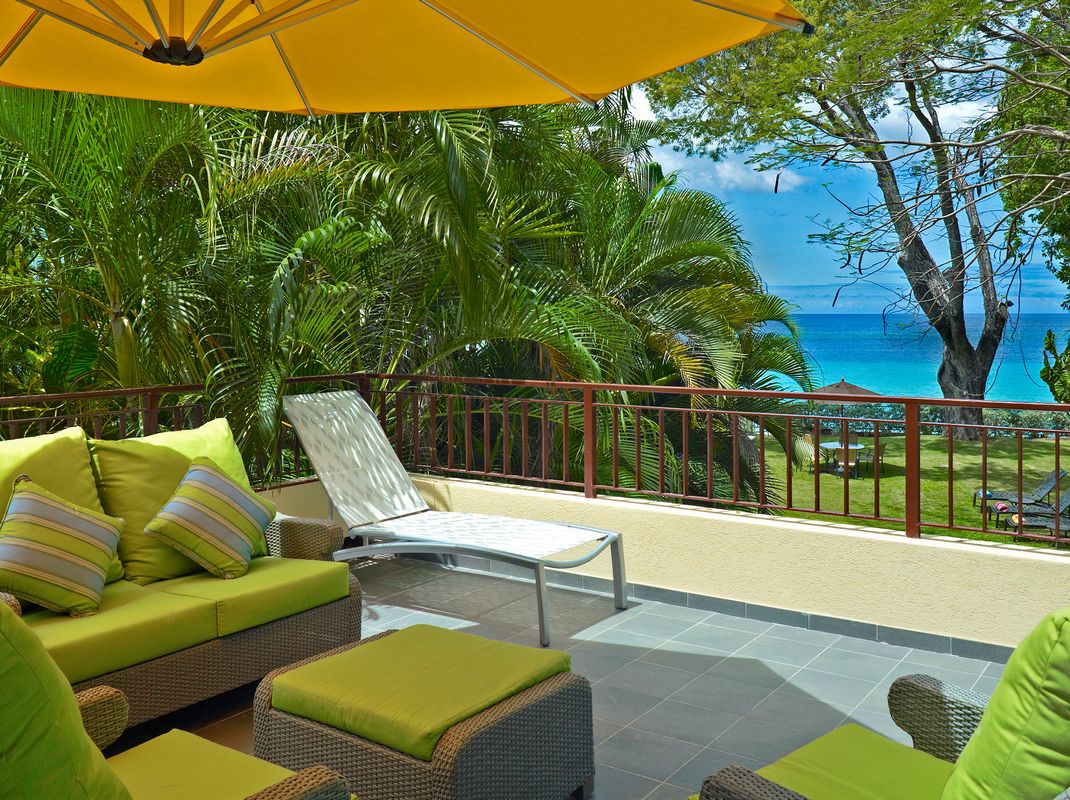 Minimum stay (nights): 5
3 beds
3.5 baths
Sleeps 4 to 6
Perfect for the beach and to enjoy privacy and relaxation!
Please complete your details below to start your booking
---
Details
Bright and airy, with a spacious and sunny garden, Church Point Two is a charming holiday villa offering guests the convenience of being close to the shopping and dining delights of Holetown, as well as the peace and quiet of a private beach front location. The Folkstone Marine Park and Museum is adjacent to Church Point and offers visitors to the island amazing snorkeling and scuba diving experiences.
This three bedroom villa features a casual and colorful décor, with a spacious living room opening on to the covered outdoor terrace, where you can dine al fresco, or relax with a cool tropical drink and enjoy the view of the ocean just steps away across the garden. Guests can also enjoy the plunge pool, located just off to the side of the covered terrace. The master bedroom is located on the upper level of the villa, as is the second bedroom, both with access to the sun deck that also overlooks the garden and ocean beyond. The third bedroom is situated in a self contained cottage just steps away from the main house via the open courtyard.
Church Point Two is an excellent choice for a family or a group of friends looking for a carefree holiday on the West Coast of Barbados.
Staff: Housekeeper/Laundress, Cook
The Times (UK) - Nov. 2014: Church Point 2 was included in the Top 50 Villas in the Caribbean.
Facilities
Air-Conditioned Bedrooms
Ceiling Fans
DVD Player
Hair Dryer
iPod Dock
Cable TV
Wifi
Plunge Pool
Security Safe
Watersports by request
Barbeque
Garden
Beachfront
Beach Shower
Location
Reviews
The dream holiday location in Barbados for so many reasons. The house itself is stylish & luxurious - fantastic for a group or family. The main seating areas throughout the property make for a perfect coffee, lunch, dinner and evening cocktail location. Ann & Angela are incredibly attentive - Angela's food is incredible & Ann's attention to detail left us feeling spoiled the whole week. The location on the beach (beside a marine reserve!!!) means time in the surf is like dipping into the view on a postcard. Sunsets here cannot be beat. Absolute 10/10!
---
Angela and Ann are outstanding hosts. The property is in a prime, beautiful location. The home is like a home - it was perfect.
---
There are a few places on the west coast that are as special as Church Point 2. Angela and Anne looked after us fantastically. It's our tenth year in Barbados and we look forward to another ten.
Rates
Rates shown subject to local taxes
Currency
2 Bedrooms (Sleeps 4)
Low season rates from:
| Period | Per night |
| --- | --- |
| 10/01/23 to 15/04/23 | $1300 |
| 16/04/23 to 14/12/23 | $600 |
| 15/12/23 to 16/12/23 | $1300 |
| 17/12/23 to 08/01/24 | $2000 |
| 09/01/24 to 15/04/24 | $1300 |
3 Bedrooms (Sleeps 6)
Low season rates from:
| Period | Per night |
| --- | --- |
| 10/01/23 to 15/04/23 | $1300 |
| 16/04/23 to 14/12/23 | $800 |
| 15/12/23 to 16/12/23 | $1300 |
| 17/12/23 to 08/01/24 | $2000 |
| 09/01/24 to 15/04/24 | $1300 |