Little Good Harbour House
St Lucy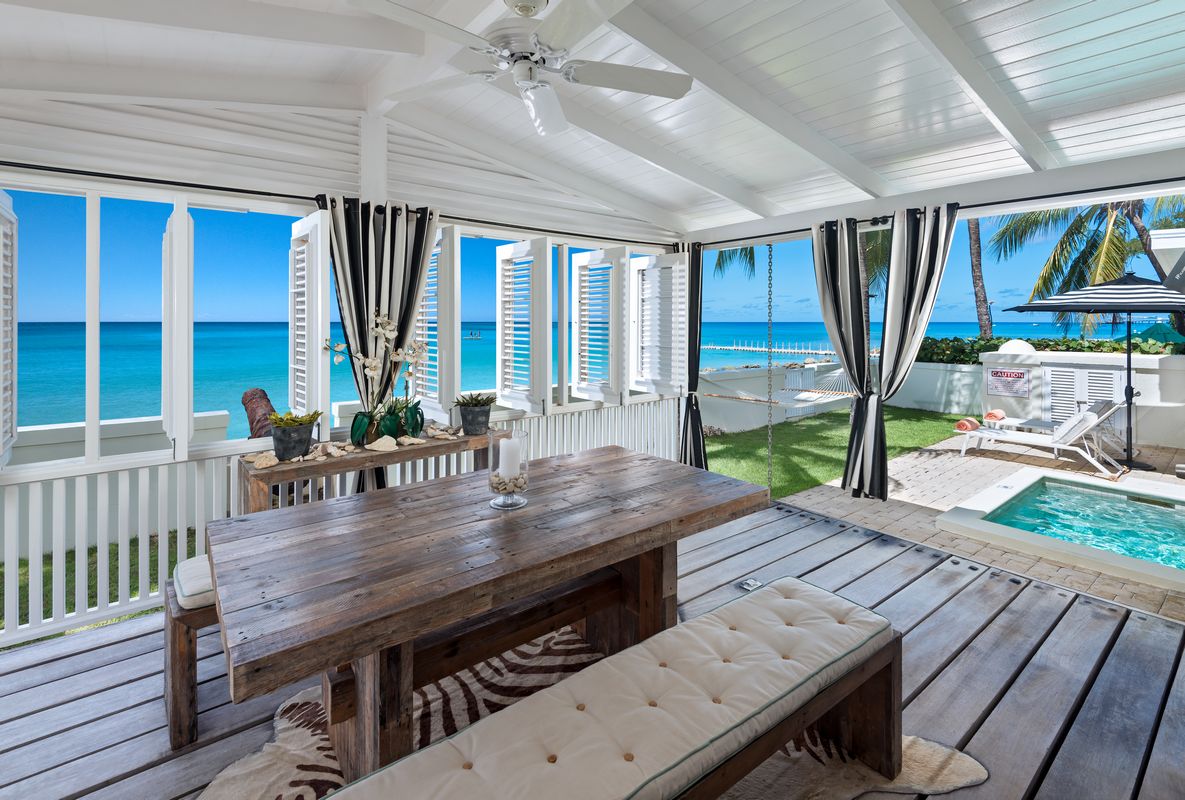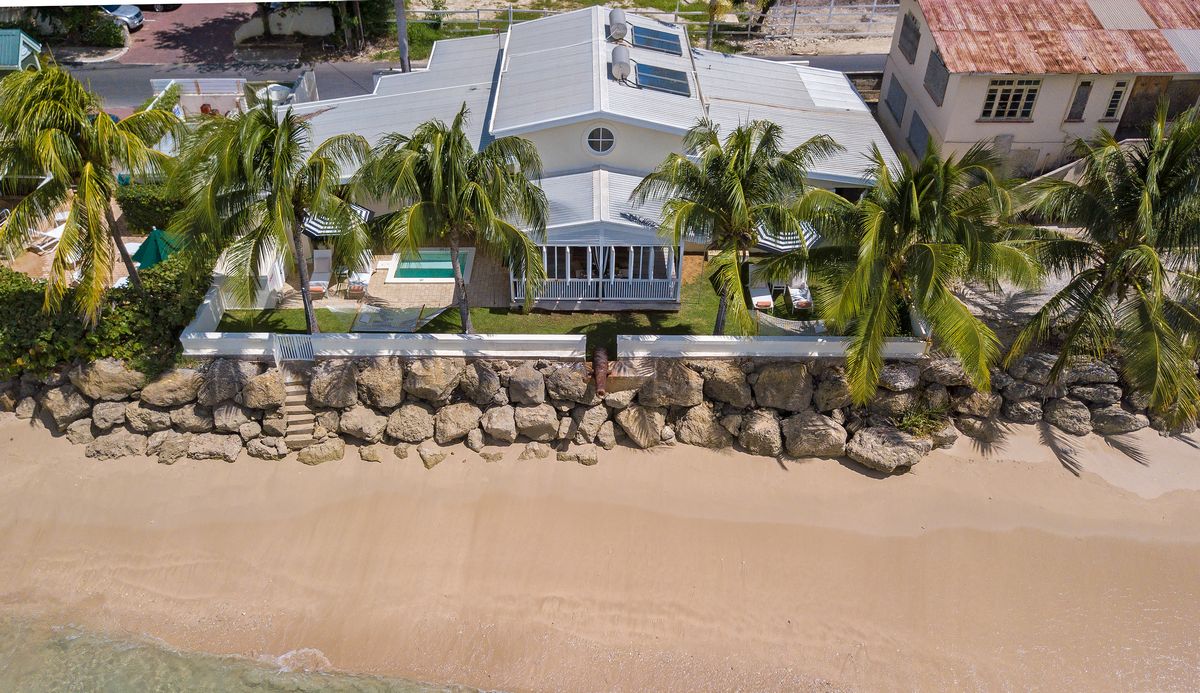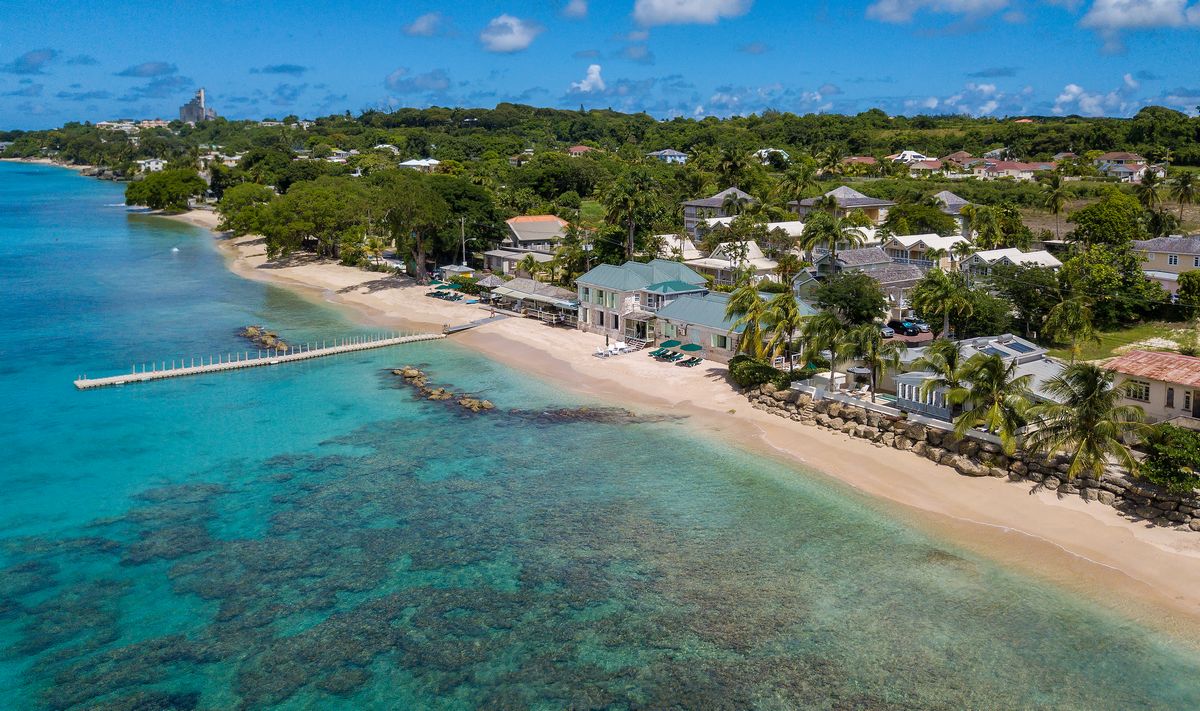 Minimum stay (nights): 7
3 beds
4 baths
Sleeps 4 to 6
The nautically inspired décor of this villa is perfectly matched to its situation on the water's edge, with a rocky staircase leading to the Caribbean sands below.
Please complete your details below to start your booking
---
Video
Details
Little Good Harbour House is a delightful cottage located on the water's edge in the peaceful village of Shermans on the sought after West Coast of Barbados. The property was beautifully renovated and offers comfortable Caribbean living all on one level.
Combining three bedrooms, three and a half bathrooms, an open plan dining and living area and a lovely covered wooden deck overlooking the sea, Little Good Harbour House is stylishly finished and furnished to a high standard. A well-manicured garden surrounds the deck and there is an intimate plunge pool set within the paved sun terrace. All three bedrooms are air-conditioned and offer unobstructed sea views. The master bedroom opens on to the garden while one of the guest bedrooms opens to the pool terrace. For added security the property is completely enclosed and includes a gated entry.
Little Good Harbour Hotel and the renowned Fish Pot Restaurant are just a stone's throw away, while shopping, dining and other amenities are easily accessible in nearby Speightstown.
Staff: Housekeeper, Cook
Facilities
BBQ Grill
Beachfront
Cable/Satellite Channels
Ceiling Fan - Select Rooms
Covered Patio
Furnished
Hammock
Kitchen
Laundry Dryer
Ocean View
Outdoor Dining
Patio
Plunge Pool
Safe
Sound System / Music Dock
Television
Upgraded Kitchen
Washing Machine
Wi-Fi Internet
Location
Reviews
This is a great place to relax. Very quiet and far from everything. Snorkelling right in from of the house. 2km from Speightown. 500 meters to convenient store and to buy local fish.
---
Thank you very much Susan! Little good harbour house exceeded our expectations. The pictures although were amazing, does not do this place justice. I would highly recommend Little Good Harbour House!
---
The villa is beautiful and so luxurious, very well-appointed accommodation with a wonderful beach side position. We have experienced many villas in Florida, California and the Mediterranean but this has stood out for us.
Rates
Rates shown subject to local taxes
Currency
2 Bedrooms (Sleeps 4)
Low season rates from:
| Period | Per night |
| --- | --- |
| 11/01/23 to 15/04/23 | $1100 |
| 16/04/23 to 14/12/23 | $550 |
| 15/12/23 to 19/12/23 | $1200 |
| 20/12/23 to 10/01/24 | $1600 |
| 11/01/24 to 15/04/24 | $1200 |
| 16/04/24 to 14/12/24 | $600 |
3 Bedrooms (Sleeps 6)
Low season rates from:
| Period | Per night |
| --- | --- |
| 11/01/23 to 15/04/23 | $1100 |
| 16/04/23 to 14/12/23 | $850 |
| 15/12/23 to 19/12/23 | $1225 |
| 20/12/23 to 10/01/24 | $1600 |
| 11/01/24 to 15/04/24 | $1225 |
| 16/04/24 to 14/12/24 | $850 |