Porters Place 13
St James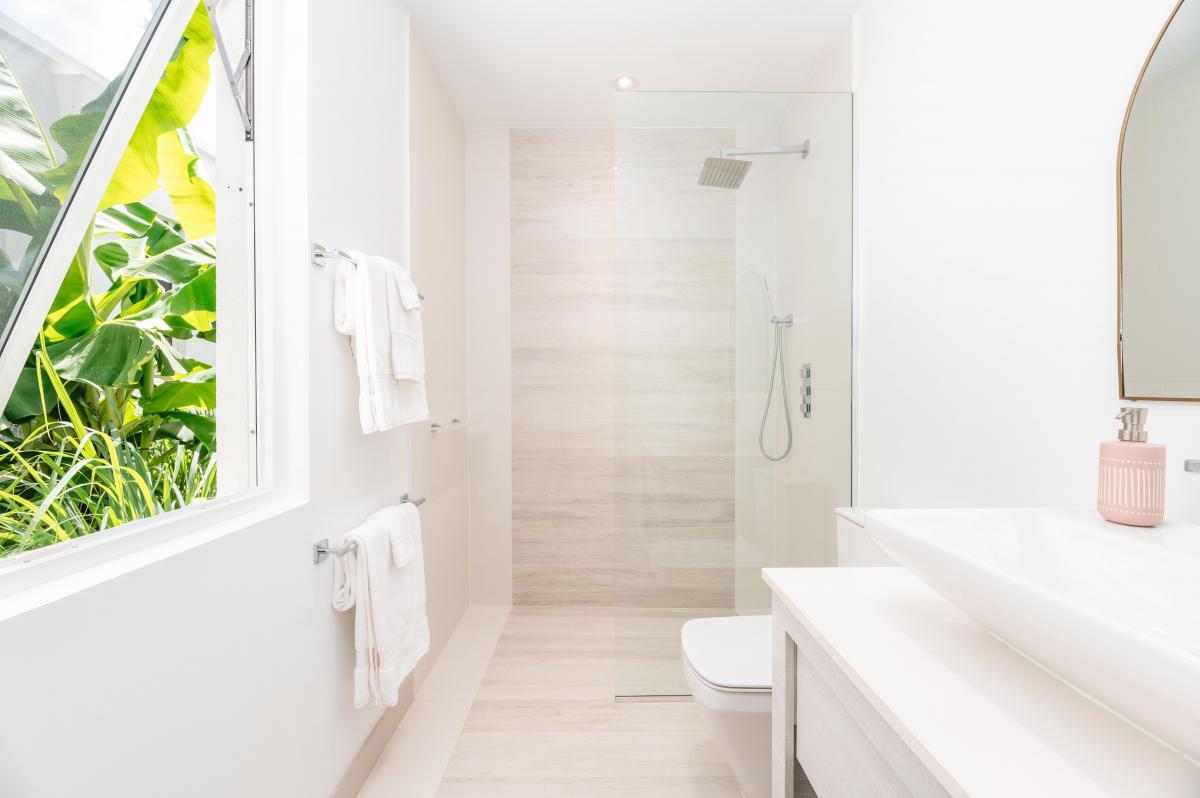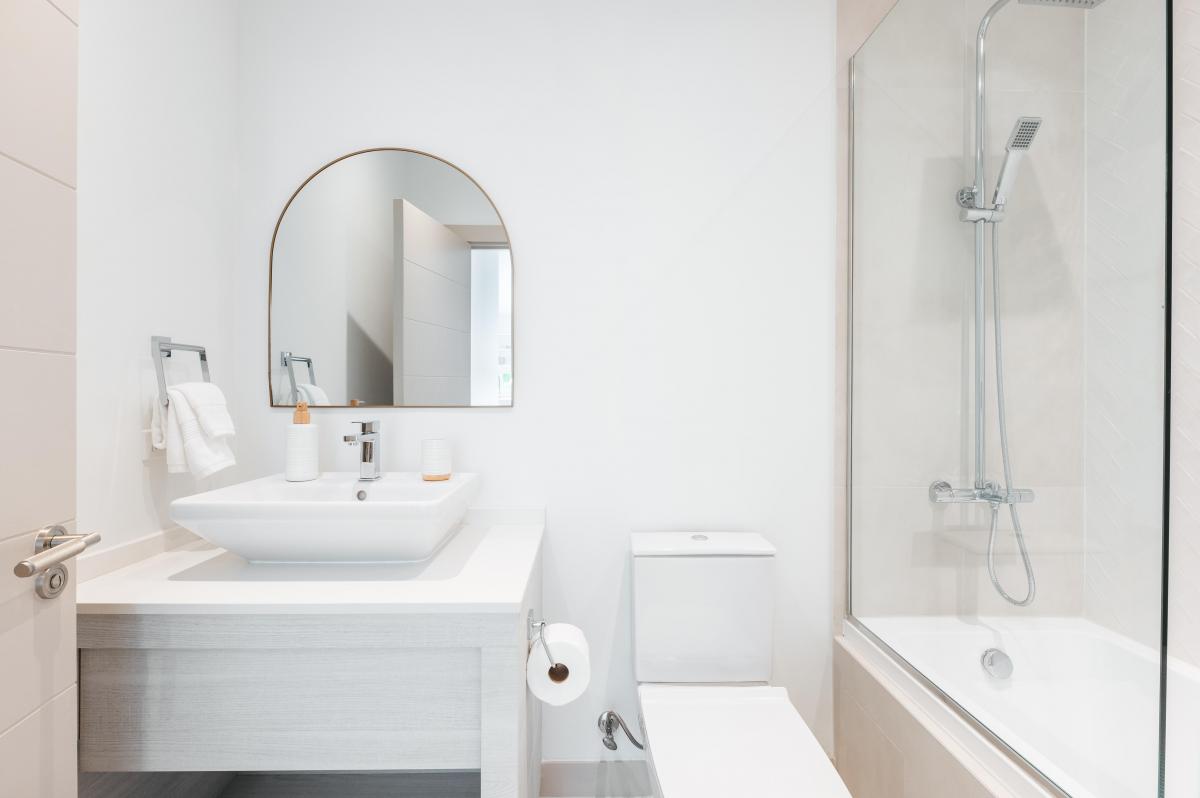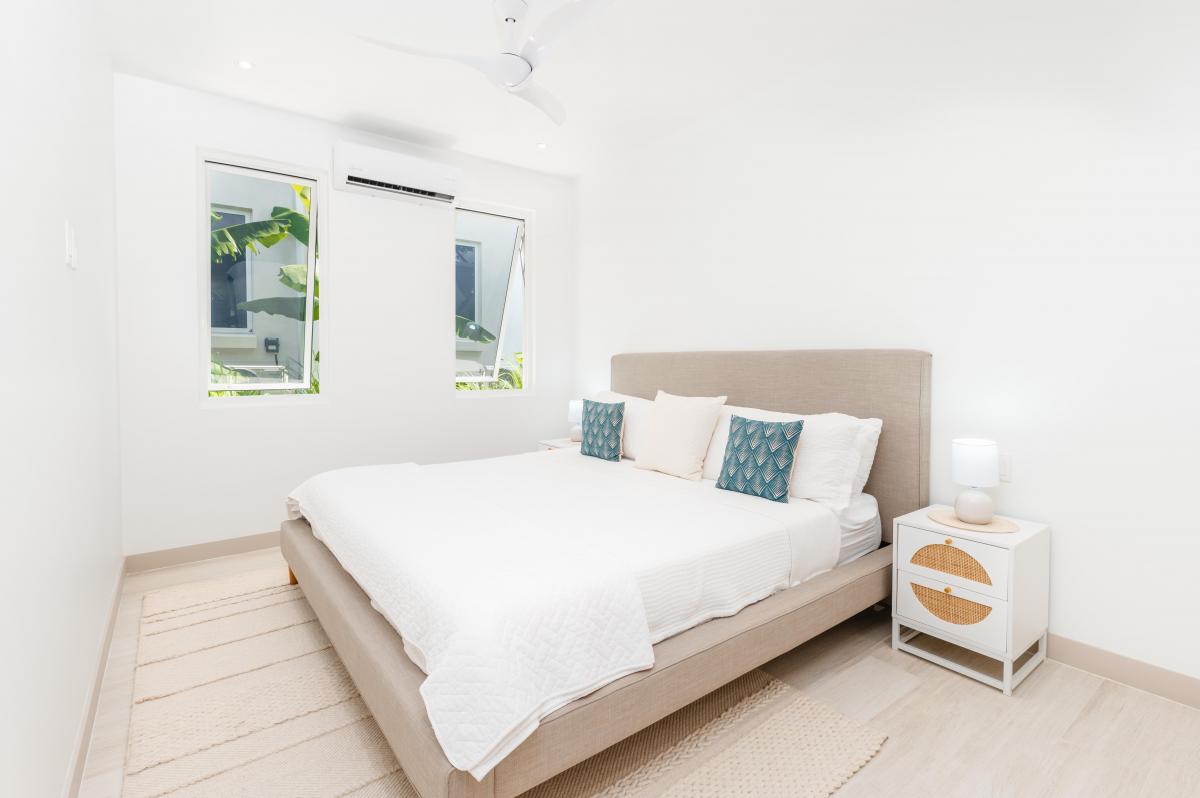 Minimum stay (nights): 7
A stunning contemporary villa beautifully furnished with private plunge pool with use of resort gym
Please complete your details below to start your booking
---
Details
Step into the remarkable Porters Place 13, where a one-of-a-kind experience awaits you. This stunning property offers a truly unique experience, combining minimalist and modern designs with amenities that will make your stay unforgettable.

Experience an atmosphere of tranquility and sophistication, allowing you to fully unwind and reconnect. The property boasts spacious and tastefully decorated rooms that exude contemporary elegance. Each room is carefully designed to maximise natural light, creating a bright and airy ambiance that is both refreshing and invigorating. From the moment you wake up until the time you rest your head on the plush pillows, you'll be surrounded by beauty and comfort.

The expansive windows in Porters Place 13 invite the Caribbean sun to illuminate every corner of this three-bedroom paradise. The main bedroom tempts you with its inviting king-size bed, coaxing you into a dreamy state of relaxation. Whether gazing out the expansive glass door to admire the breathtaking scenery or taking a refreshing plunge into the pool from the deck, each day promises a delightful escape. The ensuite bathroom is complete with a shower and double sink, providing ample space for indulgence. The second bedroom is equally captivating with its king-size bed and ensuite bathroom.

For those seeking respite from the Caribbean heat, the third bedroom provides a serene and refreshing atmosphere. With its expansive windows and air conditioning, it ensures a cool and peaceful getaway, offering relaxation and tranquility. The king-size bed invites you to relax and unwind, making it the perfect haven to recharge after a day of adventures.

Porters Place 13 goes above and beyond to provide an array of amenities that will elevate your stay. Immerse yourself in pure bliss as you take a refreshing plunge in your very own private pool or bask in the radiant Barbadian sun on the inviting sun deck. Get your blood pumping with an invigorating workout in the communal state-of-the-art fitness centre. If you love hosting, the property boasts a generously sized outdoor dining area where you can create unforgettable memories and savour delicious barbecues with your cherished companions.

Beyond the relaxing accommodations and amenities, Porters Place 13 is an ideal location for exploring all that Barbados has to offer. Situated in a prime location, you'll have easy access to pristine white-sand beaches, vibrant local markets, and charming coastal towns. Immerse yourself in the rich cultural heritage of the island, sample delectable Caribbean cuisine, or simply bask in the breathtaking natural beauty that surrounds you.

Whether you're seeking a peaceful retreat, a romantic getaway, or an unforgettable vacation with friends and family, Porters Place 13 is the perfect choice.
Come and experience the harmony of minimalist design, modern amenities, and warm Bajan hospitality at Porters Place 13.
Staff: Housekeeper
Facilities
Air-Conditioned Bedrooms
Ceiling Fans
Hair Dryer
Cable TV
Wifi
Plunge Pool
Security Safe
Resort Gym
Shower
Barbeque
Location
Reviews
Rates
Rates shown subject to local taxes
Currency
3 Bedrooms (Sleeps 6)
Low season rates from:
| Period | Per night |
| --- | --- |
| 16/04/23 to 14/12/23 | $650 |
| 15/12/23 to 16/12/23 | $800 |
| 17/12/23 to 08/01/24 | $1200 |
| 09/01/24 to 15/04/24 | $800 |
| 16/04/24 to 14/12/24 | $650 |