Sandy Lane Casuarina
Sandy Lane, St James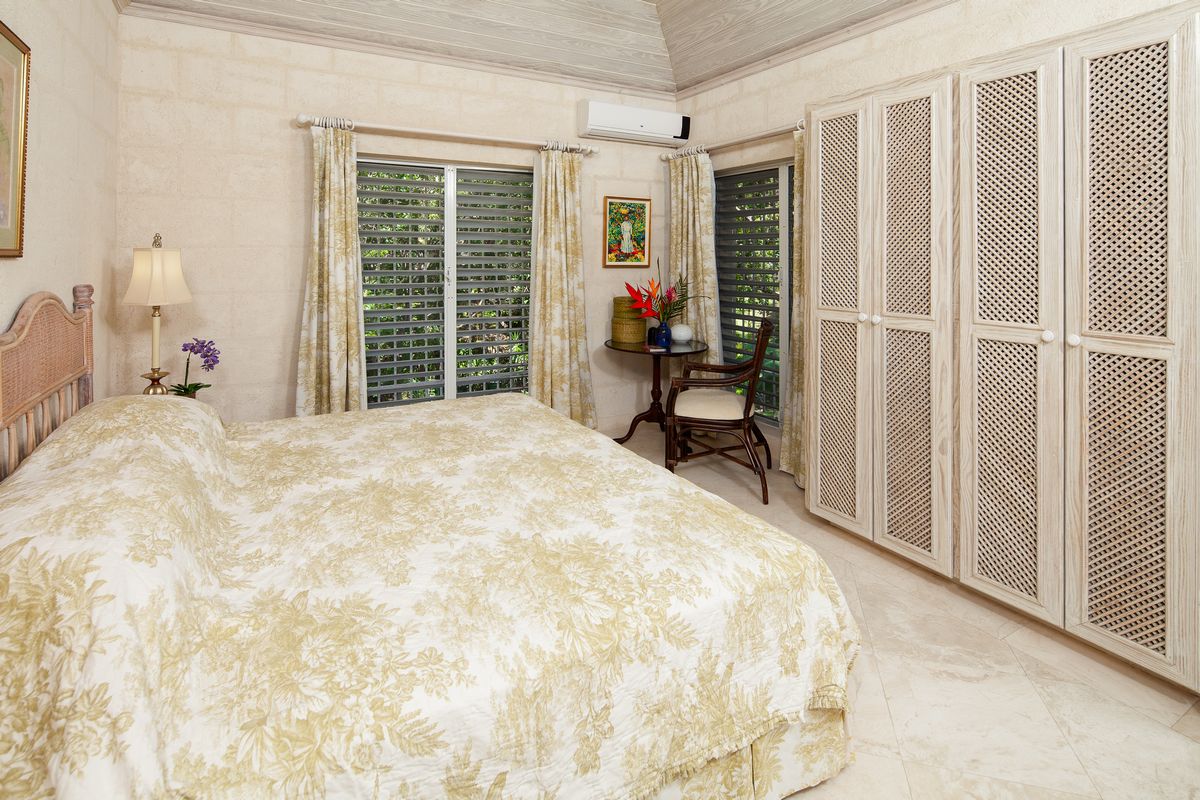 Minimum stay (nights): 5
5 beds
5.5 baths
Sleeps 8 to 10
Cooling fairway views and the sea beyond!
Please complete your details below to start your booking
---
Details
Commanding views of the verdant fairway and the Caribbean Sea beyond, is Casuarina House on the West Coast. Cooling breezes and tranquility are offered from this single level, 5-bed property, perched on the upper ridge of Sandy Lane Estate.
The large, open living and dining areas and family room, provide ample space for gathering. On one side they open onto the courtyard entrance and on the other, flow out to the covered terrace. This expansive, covered space is set for 8 – perfect for casual dining under the stars and relaxed lounging. Just off this area is a private pool encircled by the sun deck overlooking the golf course. A table on one end of the deck provides al fresco dining for four.
Four en suite bedrooms with air conditioning, encircle the courtyard of the main house. The original hardwood floor beautifully complements the master bedroom, complete with a private patio leading to the pool deck. The cosy, 1-bed cottage connected to the main house by a brick pathway, affords beautiful views of the manicured grounds and adds the fifth bedroom.
For guests of this restful villa, a spa, clubhouse, golfing and tennis are benefits of the exclusive Sandy Lane community - this does not include the Sandy Lane hotel, while a pristine beach and many more amenities are a few minutes away by car. A wonderful retreat in one of the finest neighbourhoods for a couple or even a multi-generational family!
Staff: Cook, Housekeeper, Laundress
Facilities
Air-Conditioned Bedrooms
Ceiling Fans
DVD Player
Cable TV
Wifi
Pool
Security Safe
Watersports by request
Golf Course
Tennis Court Nearby
Barbeque
Garden
Beach Nearby
Beach Cabana
Location
Reviews
This was a perfect and wonderful experience. The house is gorgeous and kept beautifully by the staff. All meals were delicious and thoughtfully prepared, staff were so friendly and really made this vacation extra special! THANK YOU to the staff!
---
Our stay at Casuarina has been wonderful. The view and the welcoming! It really is a home. Very special mention must go to Bentah, Lastonta and Melissa. They are wonderful people very professional, yet warm. The cooking was superb and the care around them all was lovely.
Rates
Rates shown subject to local taxes
Currency
4 Bedrooms (Sleeps 8)
Low season rates from:
| Period | Per night |
| --- | --- |
| 10/01/23 to 15/04/23 | $1500 |
| 16/04/23 to 14/12/23 | $1350 |
| 15/12/23 to 16/12/23 | $1500 |
| 17/12/23 to 08/01/24 | $2950 |
| 09/01/24 to 15/04/24 | $1500 |
5 Bedrooms (Sleeps 10)
Low season rates from:
| Period | Per night |
| --- | --- |
| 10/01/23 to 15/04/23 | $1750 |
| 16/04/23 to 14/12/23 | $1350 |
| 15/12/23 to 16/12/23 | $1750 |
| 17/12/23 to 08/01/24 | $2950 |
| 09/01/24 to 15/04/24 | $1750 |