The Summer House, Sugar Hill
Sugar Hill, St James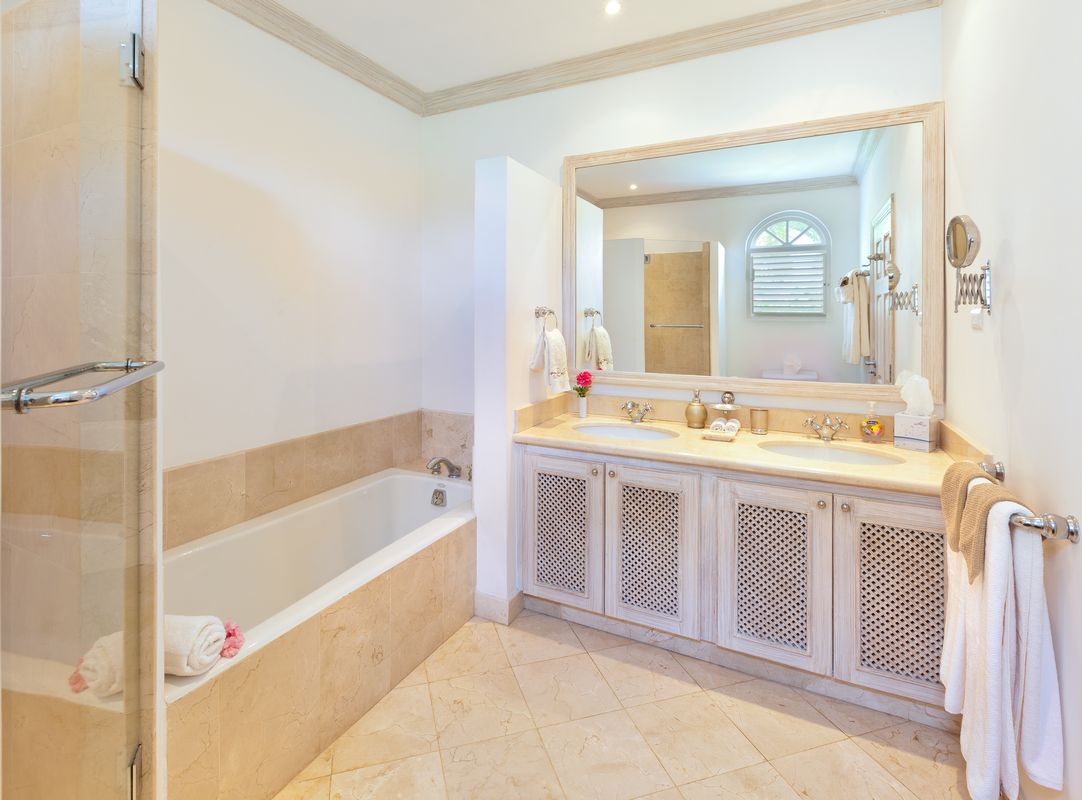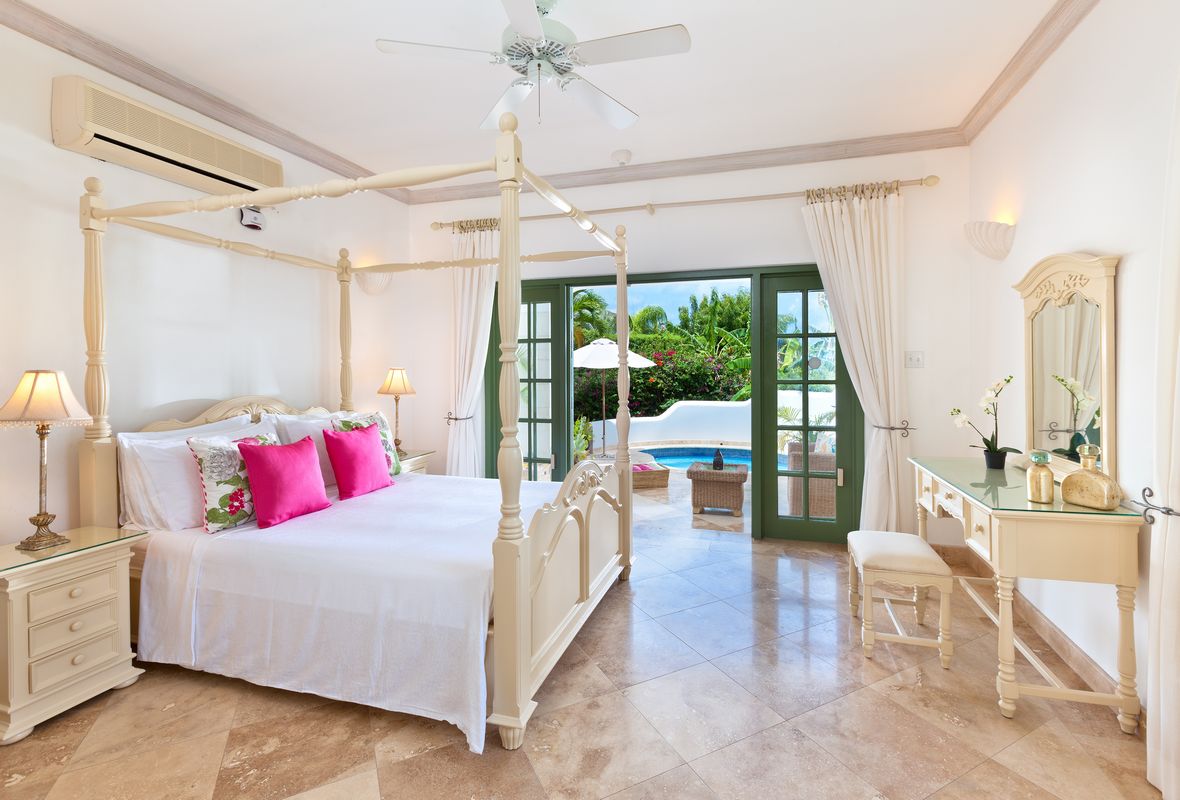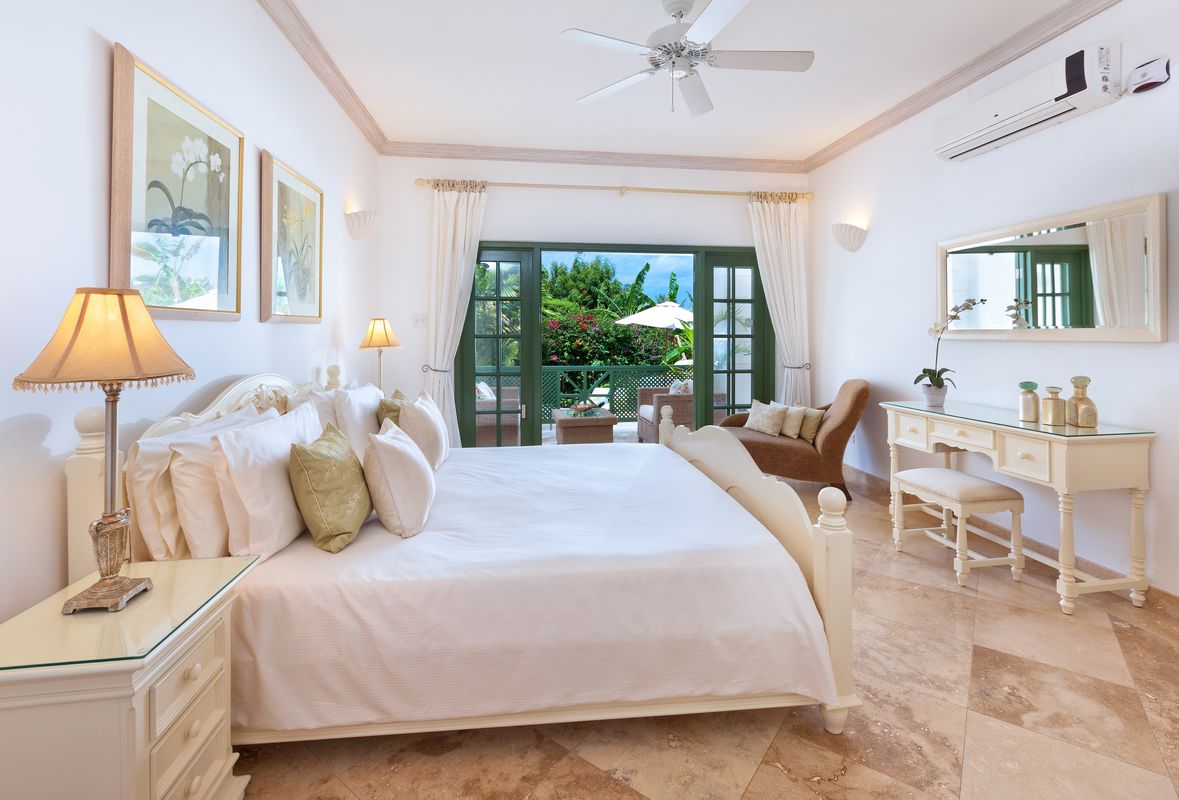 Minimum stay (nights): 5
4 beds
4 baths
Sleeps 4 to 8
Cool toned décor allows the green-painted window frames to accentuate the fertile land and blue skies of Barbados that surround this homely villa.
Please complete your details below to start your booking
---
Details
The exclusive Sugar Hill Community Resort is situated in St. James. It is a private resort community and has easy access to the amenities of Holetown, which includes banking, shopping and restaurants. The Summer House is well appointed and offers a perfect setting to relax and enjoy the company of family and friends in its tropical surroundings. With its westerly views of the Caribbean Sea, enjoy the beautiful sunsets, or sip a cocktail around the private plunge pool.
This property with four bedrooms and bathrooms en suite has been superbly furnished to the owner's taste and offers luxury living at its best. Three of the bedrooms are in the main house with the fourth bedroom in a separate cottage in the garden complete with it's own mini fridge and microwave. At Sugar Hill you have full use of the on-site facilities. These include an open-plan styled clubhouse with a restaurant and bar, a world class tennis club featuring four tennis courts with flood lighting, an air-conditioned fitness centre, a 2,000 sq ft swimming pool and a members' lounge.
Staff: Housekeeper, Security
Facilities
Air conditioned bedrooms
cable tv
cd player
ceiling fans
dishwasher
dvd player
gym/fitness centre
hair dryer
high speed internet access.
near golf course
reception area
restaurant
royal pavilion hotel beach club membership
safe
security system
stereo
sugar hill club membership
tennis
washer/dryer
communal pool
plunge pool
Location
Reviews
The summer house was the perfect venue for our holiday. It was clean, spacious and had all the amenities that we needed. Having the tennis courts just a short walk away was a great added bonus. I would highly recommend the villa for anyone wanting a relaxing break.
---
The house was wonderful and more than lived up to our expectations. The rooms were spacious and airy. We loved sitting and having breakfast on the upstairs verandah with the lovely view down to the water. We enjoyed time at the clubhouse with its great infinity pool and the nearby beach area was beautiful.
---
Absolutely wonderful week in all respects in the Summer House at Sugar Hill. Very comfortable and practical, we loved the plunge pool for quick cooling off and spending hours lounging by the large infinity pool. The view of the ocean and sunset from the verandah was spectacular. We were only a short drive to the beach which was fine as it guaranteed quiet chilling at home when we wanted it. Would definitely come again
---
Absolutely wonderful stay at this stunning villa with all the comforts of home - did not want to leave! Thank you for everything!
Rates
Rates shown subject to local taxes
Currency
2 Bedrooms (Sleeps 4)
Low season rates from:
| Period | Per night |
| --- | --- |
| 08/01/23 to 14/04/23 | $500 |
| 15/04/23 to 14/12/23 | $350 |
| 15/12/23 to 07/01/24 | $1200 |
| 08/01/24 to 14/04/24* | $500 |
* Subject to confirmation by the owner
3 Bedrooms (Sleeps 6)
Low season rates from:
| Period | Per night |
| --- | --- |
| 08/01/23 to 14/04/23 | $750 |
| 15/04/23 to 14/12/23 | $450 |
| 15/12/23 to 07/01/24 | $1200 |
| 08/01/24 to 14/04/24* | $750 |
* Subject to confirmation by the owner
4 Bedrooms (Sleeps 8)
Low season rates from:
| Period | Per night |
| --- | --- |
| 08/01/23 to 14/04/23 | $900 |
| 15/04/23 to 14/12/23 | $500 |
| 15/12/23 to 07/01/24 | $1200 |
| 08/01/24 to 14/04/24* | $900 |
* Subject to confirmation by the owner