Villas on the Beach 101
St James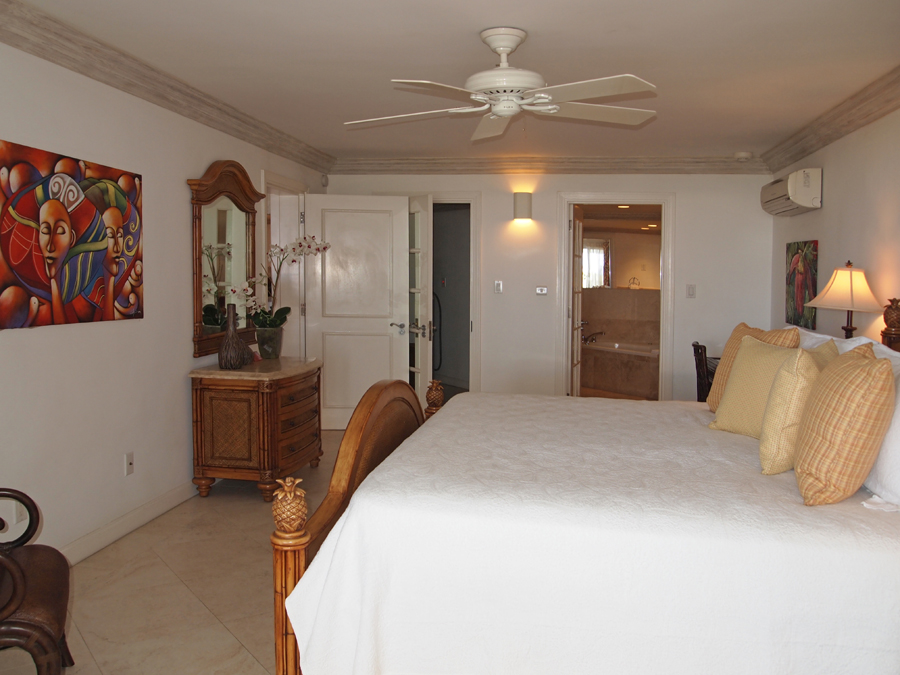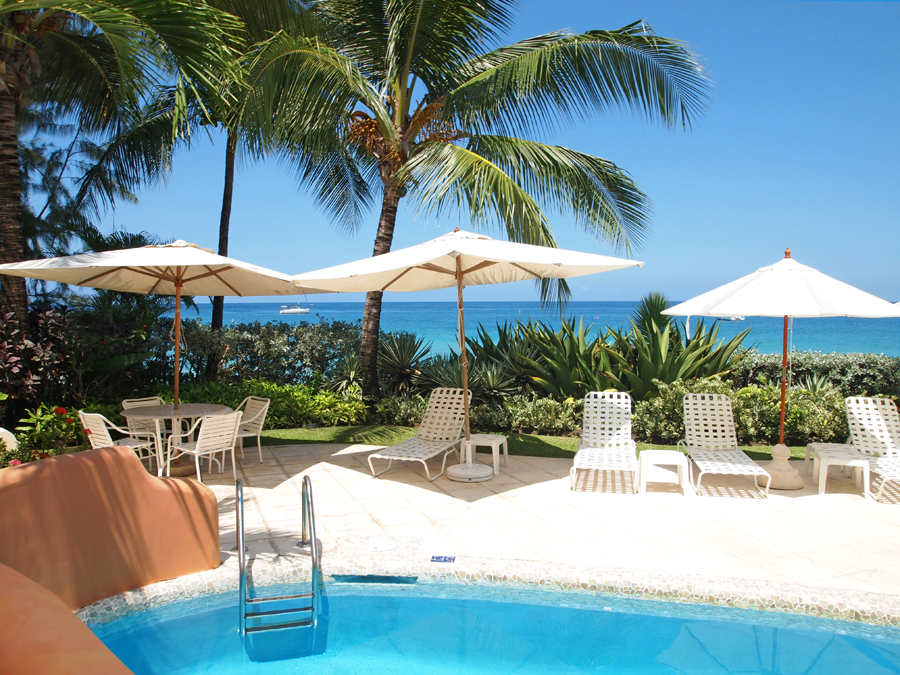 Minimum stay (nights): 5
3 beds
3 baths
Sleeps 4 to 5
Superb beachfront location, right in the heart of Holetown!
Please complete your details below to start your booking
---
Details
Villas on the Beach is located on a beautiful West Coast beach in the heart of Holetown, St. James and was designed by well known architect, Ian Morrison. The superb location in Holetown means that basically everything you may need for an excellent holiday is within a short stroll - fine dining restaurants, excellent duty-free shopping, exciting nightlife, a grocery store, banks, a medical centre and much more! In addition, for the golfer at heart, we are located just a short drive away from three world renowned golf courses - Apes Hill Club, Sandy Lane, and Royal Westmoreland.
Apartment 101 is a unique ground floor unit as it offers a lovely private patio that is perfect for outdoor dining or just relaxing! Just a few steps and you are on the pool deck surrounded by lush, tropical gardens and have access to the community pools. And of course, the white sand beach and sparkling Caribbean Sea are just outside of the beach gate!
This 3 bedroom apartment can sleep up to 5 people and has been decorated to high standards and the generous living areas and bedrooms with en suite bathrooms all make for the perfect holiday. There is a full kitchen, and the entire apartment is air conditioned with ceiling fans throughout.
Guests of Apartment 101 also benefit from the use of the members' on-site gym which is in the basement of the building.
To top it all off, the excellent staff member will take care of the cooking and cleaning, all to make your stay the best that it can be!
Staff: Cook / housekeeper
Facilities
Air conditioned bedrooms
bath and beach towels
bathrooms en-suite
beach chairs
cable tv
ceiling fans
communal poolcomplimentary wi-fi
elevatorgym
hair dryer
laundry areaparking
security on-site
security safe
Location
Reviews
Rates
Rates shown subject to local taxes
Currency
2 Bedrooms (Sleeps 4)
Low season rates from:
| Period | Per night |
| --- | --- |
| 11/01/23 to 14/04/23 | $890 |
| 15/04/23 to 14/12/23 | $550 |
| 15/12/23 to 19/12/23 | $890 |
| 20/12/23 to 10/01/24 | $1400 |
| 11/01/24 to 14/04/24 | $890 |
3 Bedrooms (Sleeps 5)
Low season rates from:
| Period | Per night |
| --- | --- |
| 11/01/23 to 14/04/23 | $1100 |
| 15/04/23 to 14/12/23 | $750 |
| 15/12/23 to 19/12/23 | $1100 |
| 20/12/23 to 10/01/24 | $1600 |
| 11/01/24 to 14/04/24 | $1100 |